Turkey Chili - A Hearty and Nutritious Meal Option
Jul 19, 2018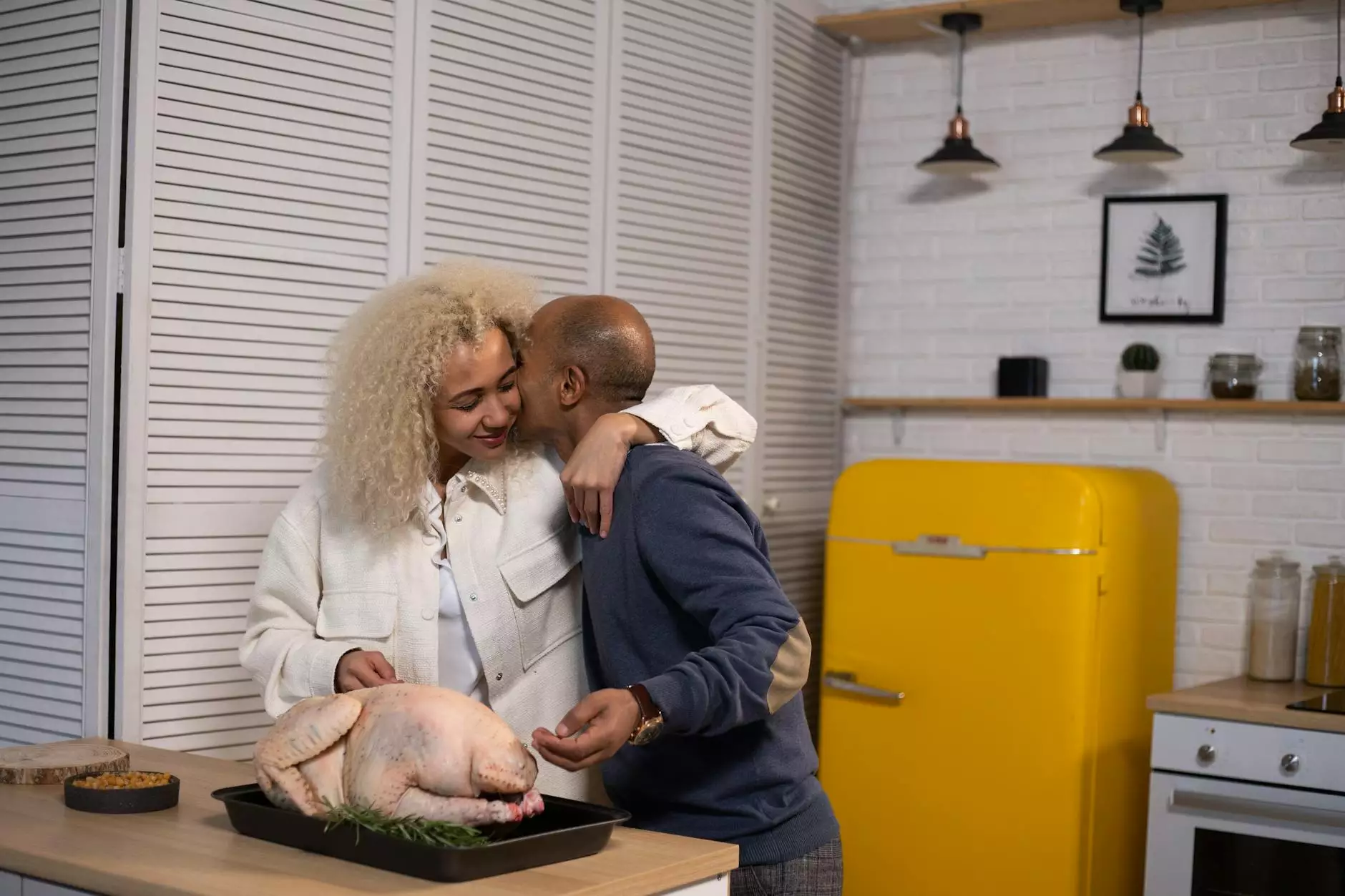 At Cell-U-Rite Naturals USA, we believe in providing our customers with high-quality food and supplements that nourish the body and support overall wellness. As part of our commitment to promoting a healthy lifestyle, we are pleased to present our mouthwatering Turkey Chili recipe. Packed with flavor and essential nutrients, our turkey chili is a perfect meal option for those seeking a delicious and nutritious dish.
The Benefits of Turkey Chili
Our Turkey Chili is a wholesome and satisfying meal that offers numerous benefits for your health and well-being. Let's take a closer look at why our turkey chili stands out:
1. Lean Protein Source
Turkey is a lean meat that is rich in high-quality protein. Including turkey in your diet can help with muscle growth and repair, keep you feeling fuller for longer, and support weight management goals. Our turkey chili is a fantastic way to incorporate this lean protein source into your meals.
2. Nutrient-Packed Ingredients
Our turkey chili recipe combines a variety of colorful and nutritious ingredients. From fresh tomatoes to fiber-rich beans and aromatic spices, each component offers a unique set of vitamins, minerals, and antioxidants that promote vitality and overall wellness.
3. Heart-Healthy Option
By using lean turkey meat, our chili helps to reduce saturated fat content without compromising on taste. A diet low in saturated fats can contribute to a healthy heart and help lower the risk of cardiovascular diseases. Our turkey chili is a flavorful way to support heart health while enjoying a satisfying meal.
Making Turkey Chili at Home
Now, let's dive into our tantalizing turkey chili recipe so that you can replicate this nutritious and delicious dish in the comfort of your own kitchen:
Ingredients:
1 pound ground turkey
1 onion, chopped
3 cloves garlic, minced
1 red bell pepper, diced
1 can (15 ounces) kidney beans, drained and rinsed
1 can (15 ounces) black beans, drained and rinsed
1 can (15 ounces) diced tomatoes
1 cup corn kernels
2 tablespoons chili powder
1 teaspoon ground cumin
1 teaspoon paprika
Salt and pepper to taste
Instructions:
In a large pot, cook the ground turkey over medium heat until browned. Drain any excess fat.
Add the chopped onion, minced garlic, and diced bell pepper to the pot. Cook until the vegetables are tender.
Stir in the kidney beans, black beans, diced tomatoes, corn kernels, chili powder, ground cumin, paprika, salt, and pepper.
Bring the mixture to a boil, then reduce the heat and simmer for about 30 minutes, allowing the flavors to meld together.
Taste and adjust the seasonings according to your preference.
Serve the turkey chili hot, garnished with your favorite toppings such as shredded cheese, diced avocado, sour cream, or chopped green onions.
Enjoy the wholesome goodness of our homemade turkey chili alongside a fresh salad or a warm slice of whole-grain bread for a complete and satisfying meal.
Order Your Turkey Chili Kit Today
Can't wait to try our delectable turkey chili but running short on time? No worries! Our team at Cell-U-Rite Naturals USA has carefully crafted a Turkey Chili Kit with all the pre-measured ingredients you need to prepare this hearty dish quickly and conveniently. Simply visit our website and place your order for a hassle-free cooking experience.
Conclusion
At Cell-U-Rite Naturals USA, we prioritize providing our customers with nutritious and flavorful food options. Our Turkey Chili recipe not only satisfies your taste buds but also nourishes your body with essential nutrients. Incorporate this wholesome and delicious dish into your meal rotation to enjoy the benefits of lean protein, heart-healthy ingredients, and a variety of flavors.
Experience the mouthwatering taste of our Turkey Chili today! Order your Turkey Chili Kit or gather the ingredients to cook from scratch. Your body and taste buds will thank you!