Poached Egg Avocado Toast
Aug 16, 2018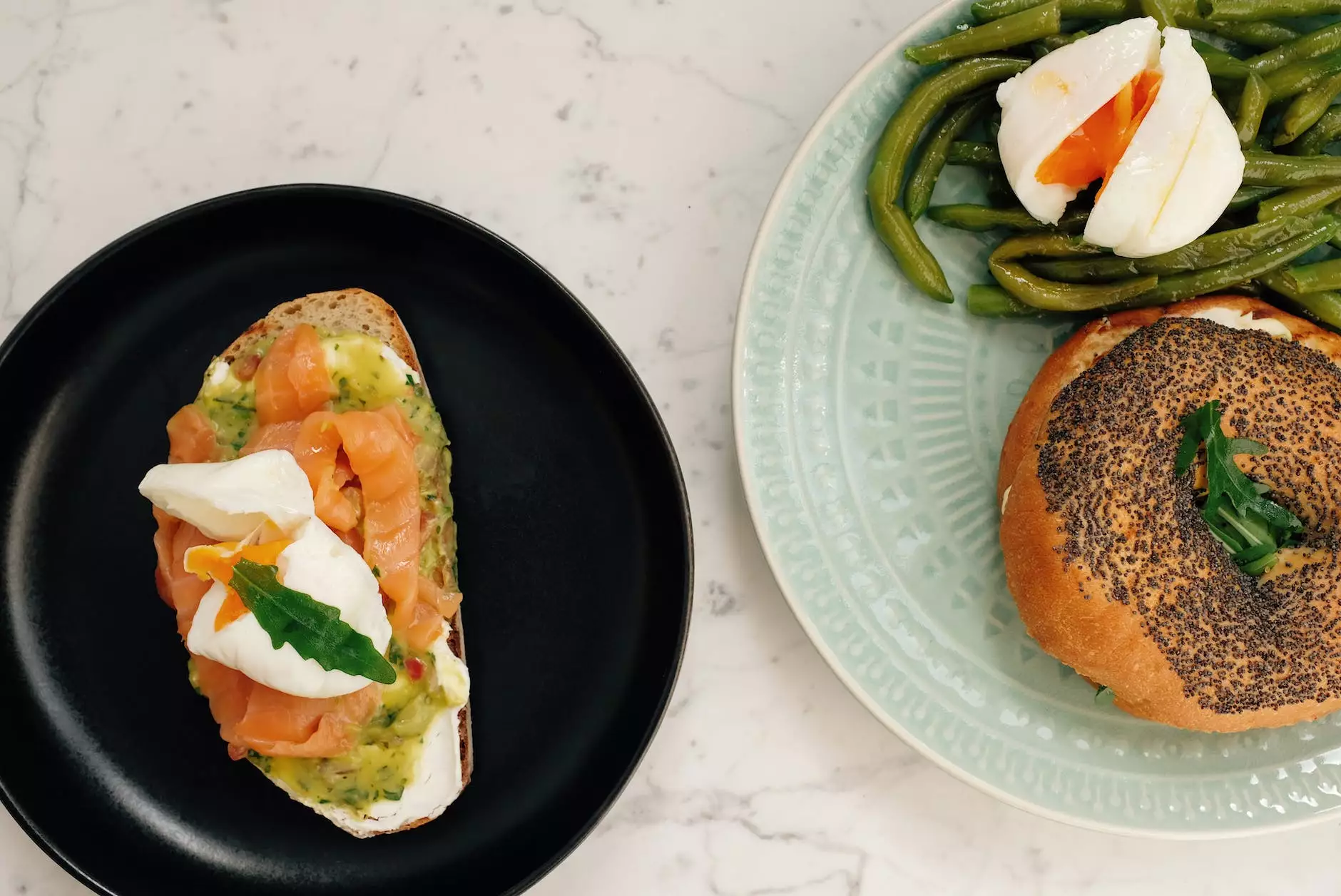 Indulge in a Healthy and Delicious Breakfast
Start your day off right with our unbeatable Poached Egg Avocado Toast recipe. This delightful creation combines the incredible health benefits of avocado with the protein-rich goodness of poached eggs. Whether you're a breakfast enthusiast or just looking for a quick and wholesome meal, our Poached Egg Avocado Toast is guaranteed to satisfy your taste buds and nourish your body.
The Perfect Combination of Flavors and Textures
Our Poached Egg Avocado Toast recipe strikes the perfect balance between creamy, rich, and crunchy. The lush and buttery avocado pairs beautifully with the velvety yolk of a perfectly poached egg, creating a heavenly combination that will leave you craving more. The crispiness of the toasted bread adds a delightful crunch, completing the experience and ensuring a satisfying bite every time.
Simplicity at Its Best
At Cell-U-Rite Naturals USA, we believe that great food doesn't have to be complicated. Our Poached Egg Avocado Toast recipe is incredibly simple to make, requiring just a few basic ingredients that are easy to find in any kitchen. Whether you're a seasoned chef or a cooking novice, you'll be able to create this delicious dish with ease.
Health Benefits
Not only is our Poached Egg Avocado Toast delicious, but it also offers numerous health benefits. Avocado is packed with heart-healthy monounsaturated fats, which can help lower cholesterol levels and reduce the risk of heart disease. Additionally, avocados are a great source of fiber, potassium, and vitamins C, E, and K. The poached egg adds a good dose of protein, essential for muscle repair and growth, and important nutrients such as vitamin A, B12, and iron.
Make It Your Own
While our recipe offers a perfectly balanced combination of flavors, feel free to customize your Poached Egg Avocado Toast to suit your taste preferences. You can top it with additional ingredients such as sliced tomatoes, crumbled bacon, or a sprinkle of chili flakes for an extra kick. The possibilities are endless, and you can create a variation that truly satisfies your cravings.
A Nourishing Breakfast to Fuel Your Day
Starting your day with our Poached Egg Avocado Toast provides you with long-lasting energy and keeps you satiated throughout the morning. This nutrient-dense dish is an excellent choice for anyone looking to maintain a healthy and balanced lifestyle. Whether you're following a specific eating plan or simply aiming to incorporate more nutritious meals into your diet, our Poached Egg Avocado Toast is a fantastic addition to any breakfast routine.
Upgrade Your Breakfast with Cell-U-Rite Naturals USA
Here at Cell-U-Rite Naturals USA, we are passionate about providing high-quality, natural products to support your health and well-being. Alongside our incredible range of supplements and food products, we are thrilled to share our Poached Egg Avocado Toast recipe with you. We believe that eating well should be a pleasure and a means to nourish your body from the inside out.
Enjoy the combination of avocado, a superfood packed with essential nutrients, and perfectly poached eggs.
Experience the mouthwatering flavors and textures of our Poached Egg Avocado Toast recipe.
Feel satisfied and energized with a healthy and delicious breakfast option.
Customize your toast with additional ingredients to create the perfect flavor profile for you.
Boost your daily nutrient intake with the inclusion of nutritious ingredients.
Discover a simple and easy-to-make recipe that fits your busy lifestyle.
Enhance your breakfast routine by trying our Poached Egg Avocado Toast.
Invest in your health with Cell-U-Rite Naturals USA and enjoy a delicious breakfast option.
Upgrade your breakfast routine with Cell-U-Rite Naturals USA and indulge in our heavenly Poached Egg Avocado Toast. Experience the remarkable combination of flavors, nourish your body, and start your day off right. Don't settle for a dull and ordinary breakfast when you can enjoy a delicious and nutritious meal that will leave you feeling satisfied and ready to conquer the day. Try our Poached Egg Avocado Toast today!