Slow Cooker Salsa Chicken
Jun 17, 2023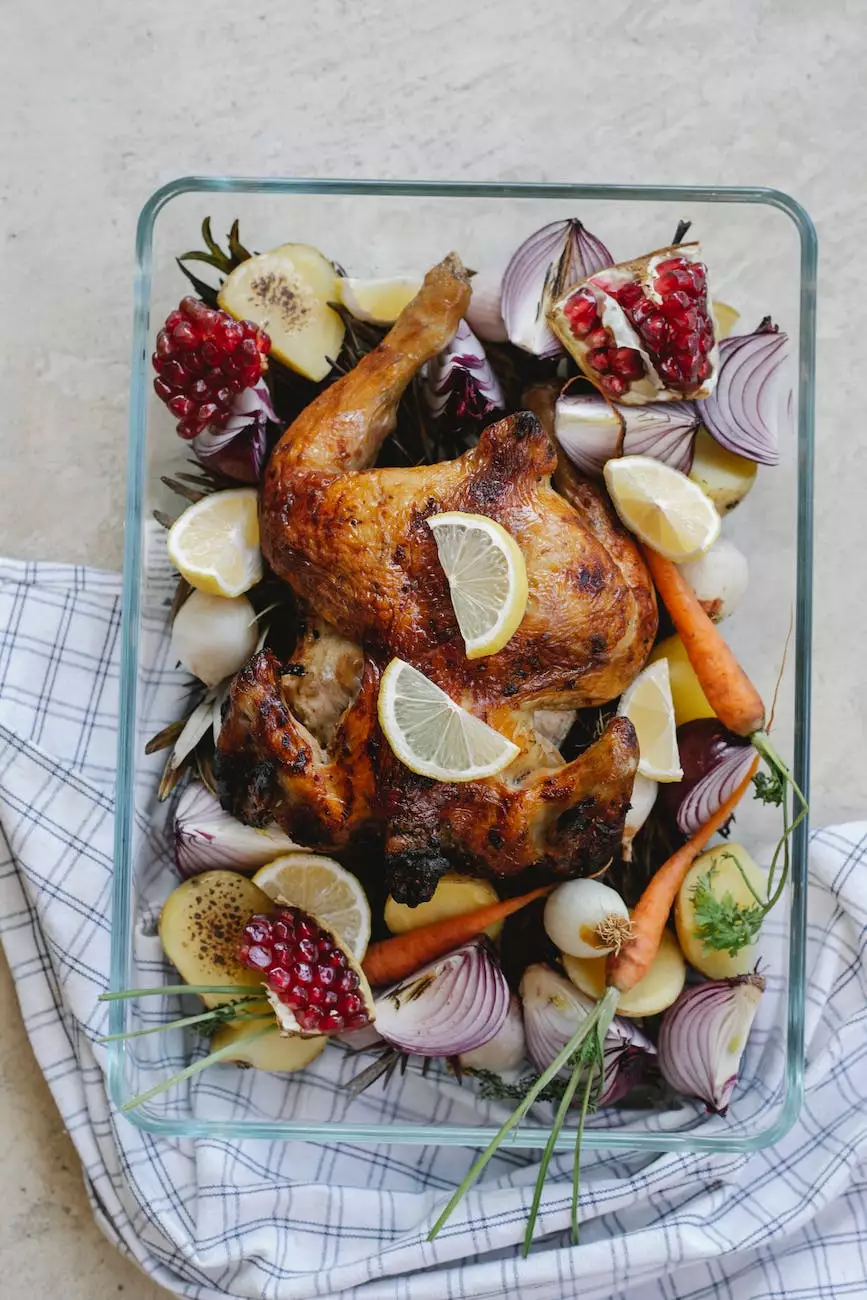 Welcome to Cell-U-Rite Naturals USA, your ultimate destination for high-quality food and supplements. In this blog post, we are thrilled to share with you our mouthwatering recipe for Slow Cooker Salsa Chicken.
Discover the Taste of Slow Cooked Flavors
Our Slow Cooker Salsa Chicken recipe is a perfect blend of convenience, nutrition, and taste. We believe in using only the finest, all-natural ingredients to create dishes that are not only delicious but also wholesome for your well-being.
Ingredients:
4 boneless, skinless chicken breasts
1 cup of your favorite salsa
1 teaspoon of cumin
1 teaspoon of paprika
1 teaspoon of garlic powder
Salt and pepper, to taste
Instructions:
Place the chicken breasts at the bottom of your slow cooker.
In a small bowl, mix the salsa, cumin, paprika, garlic powder, salt, and pepper.
Pour the salsa mixture over the chicken, making sure all the breasts are coated evenly.
Cover the slow cooker and cook on low heat for 6-8 hours or on high heat for 3-4 hours, or until the chicken is tender and fully cooked.
Once cooked, shred the chicken using two forks.
Serve the Slow Cooker Salsa Chicken over rice, in tacos, or as a filling for burritos. Top with your favorite toppings such as sliced avocado, shredded cheese, and fresh cilantro.
A Healthier Choice
At Cell-U-Rite Naturals USA, we are passionate about promoting a healthy lifestyle through our products. This Slow Cooker Salsa Chicken recipe is not only bursting with flavor but also provides many nutritional benefits, making it a perfect choice for those who want a healthier alternative without compromising on taste.
The chicken breasts used in this recipe are high in protein, which is essential for muscle growth and repair. They are also low in fat, making them a lean protein option. The salsa adds a burst of vitamins and minerals, while the spices like cumin and paprika not only enhance the flavor but also offer potential health benefits, such as anti-inflammatory properties and aiding digestion.
Shop at Cell-U-Rite Naturals USA
If you are looking for premium-quality food and supplements to support your health and well-being, Cell-U-Rite Naturals USA is your go-to online store. We offer a wide range of products carefully curated to meet your dietary needs and preferences.
Whether you are in need of nutritious ingredients for your recipes, organic snacks for on-the-go, or supplements to support your active lifestyle, we have you covered. Our products are sourced from trusted suppliers who share our commitment to quality and sustainability.
Visit our online store today to explore our selection and discover the Cell-U-Rite Naturals USA difference.
© 2022 Cell-U-Rite Naturals USA. All rights reserved.