Maple Walnut Chicken
Jan 22, 2023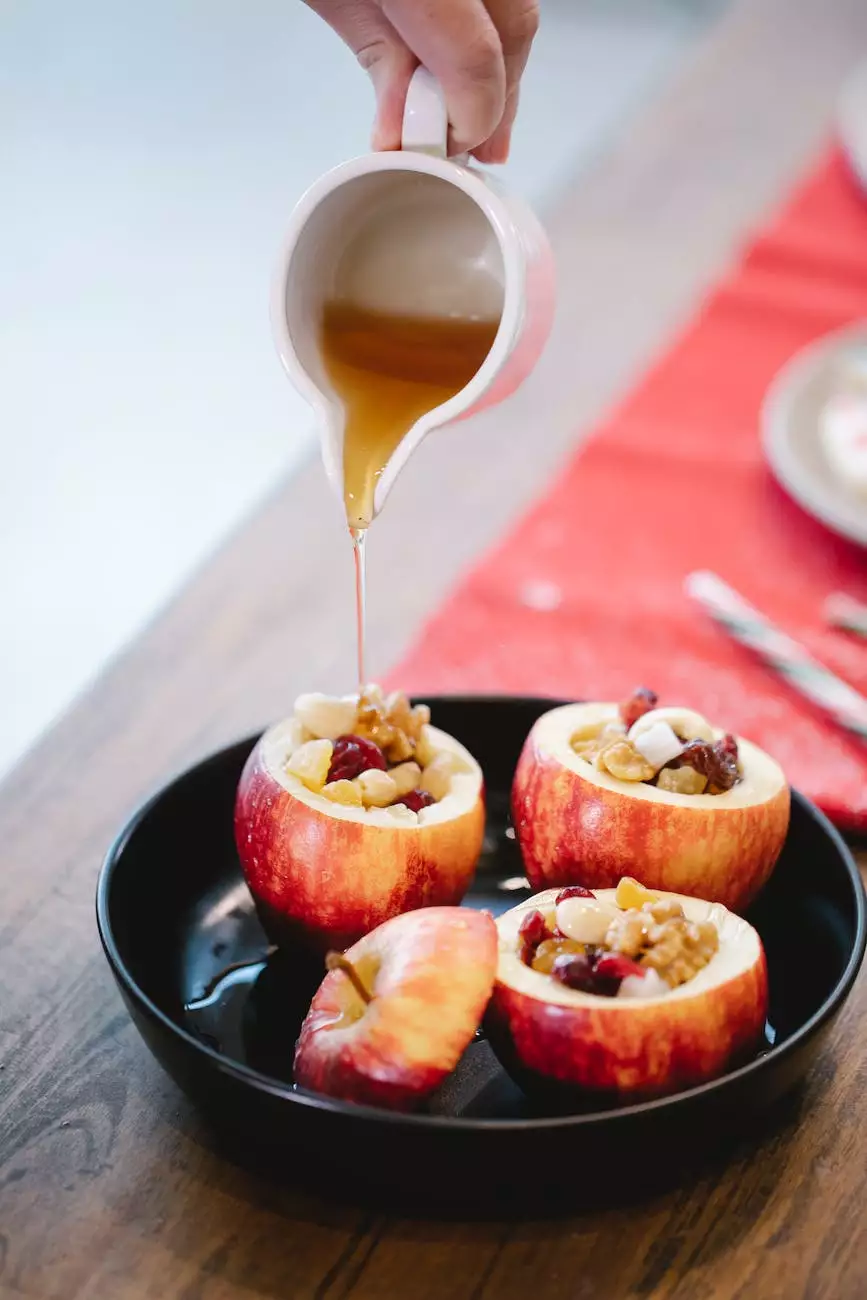 Introduction
Welcome to Cell-U-Rite Naturals USA's recipe page where we bring you a delicious and nutritious Maple Walnut Chicken recipe. Indulge in the flavors of this delectable dish, made with love and care. Our eCommerce & Shopping - Food & Supplements category is packed with innovative recipe ideas to help you lead a healthy lifestyle.
Ingredients
4 boneless, skinless chicken breasts
1/2 cup maple syrup
1/2 cup crushed walnuts
2 tablespoons dijon mustard
2 tablespoons soy sauce
1 tablespoon minced garlic
1 teaspoon dried thyme
Salt and pepper to taste
Instructions
Preheat your oven to 375°F (190°C).
Season the chicken breasts with salt, pepper, and dried thyme.
In a mixing bowl, combine the maple syrup, dijon mustard, soy sauce, and minced garlic. Mix well.
Place the chicken breasts in a baking dish and pour the maple syrup mixture over them, ensuring they are evenly coated.
Sprinkle the crushed walnuts on top of the chicken breasts.
Cover the baking dish with foil and bake for 25-30 minutes or until the chicken is cooked through.
Remove the foil and broil for an additional 2-3 minutes to achieve a golden crust on top.
Let the chicken rest for a few minutes before serving.
Serve with your favorite side dishes or over a bed of steamed rice for a complete meal.
Why Choose Maple Walnut Chicken?
Maple Walnut Chicken is a perfect blend of sweet and savory flavors. The rich, warm notes of maple syrup complement the crunchy texture and nutty taste of walnuts, creating a mouthwatering combination that will tantalize your taste buds.
At Cell-U-Rite Naturals USA, we believe in using high-quality, natural ingredients to enhance your culinary experience. This recipe celebrates the goodness of maple syrup, which is packed with essential nutrients like manganese and zinc, and walnuts, which are a great source of omega-3 fatty acids and antioxidants.
A Wholesome Meal
Our Maple Walnut Chicken is not only appetizing but also a well-balanced meal option. Chicken breasts are a lean source of protein, making this dish a nutritious choice for those looking to maintain a healthy diet.
The diverse flavors and textures in this recipe make it perfect for gatherings, dinner parties, or even a cozy family meal. Impress your loved ones with this delightful dish that will surely leave a lasting impression.
Customization Options
Feel free to experiment and add your own twist to the Maple Walnut Chicken. You can try substituting the chicken breasts with boneless thighs or adjusting the amount of maple syrup and walnuts to suit your taste preferences.
If you prefer a spicier kick, add some red pepper flakes or cayenne pepper to the maple syrup mixture. You can also serve the chicken with a side of roasted vegetables or a fresh salad to create a well-rounded meal.
Conclusion
Maple Walnut Chicken is a delightful dish that brings together the natural goodness of maple syrup and walnuts with tender chicken breasts. Prepare this mouthwatering recipe with the help of Cell-U-Rite Naturals USA's easy-to-follow steps and enjoy a flavorful, wholesome meal.
Remember, when it comes to creating culinary masterpieces, our eCommerce & Shopping - Food & Supplements category is your go-to resource for healthy, delicious recipes. Browse through our website for more inspiration and explore the world of natural, nutrient-rich cooking.
Disclaimer: The information provided in this recipe is for informational purposes only. Consult with a qualified healthcare professional before making any dietary changes.