Grilled Mushroom Skewers
Nov 24, 2020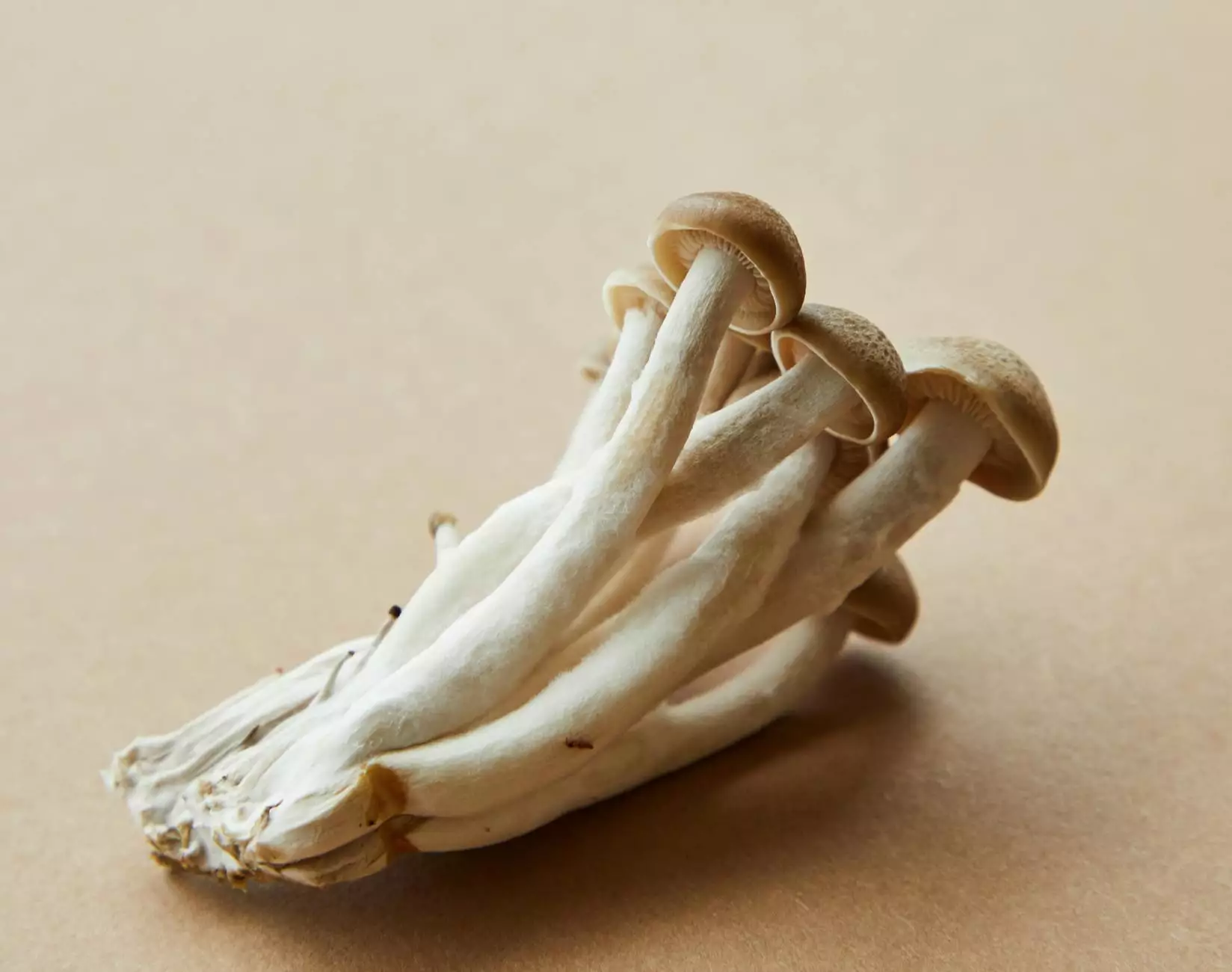 Introduction
Welcome to Cell-U-Rite Naturals USA, your ultimate destination for high-quality food and supplements. In this section, we present our fantastic recipe for Grilled Mushroom Skewers. Whether you are a vegetarian or simply looking for a healthy and delicious alternative to traditional grilled dishes, these skewers will surely satisfy your taste buds. Let's dive in and discover the world of flavors together!
Ingredients
1 pound of fresh button mushrooms
2 tablespoons of olive oil
2 cloves of garlic, minced
1 tablespoon of balsamic vinegar
1 teaspoon of soy sauce
1 teaspoon of dried thyme
Salt and pepper to taste
Wooden skewers, soaked in water
Preparation
To create the perfect Grilled Mushroom Skewers, follow these simple steps:
Step 1: Marinating
In a bowl, combine the olive oil, minced garlic, balsamic vinegar, soy sauce, dried thyme, salt, and pepper. Mix well to create a flavorful marinade for the mushrooms.
Step 2: Skewering
Take the fresh button mushrooms and thread them onto the soaked wooden skewers. Alternate with other vegetables, such as bell peppers or cherry tomatoes, if desired.
Step 3: Grilling
Preheat your grill to medium-high heat. Place the skewers on the grill and brush them with the marinade. Cook for about 8-10 minutes, turning occasionally, until the mushrooms are tender and lightly charred.
Serving
Once cooked to perfection, remove the Grilled Mushroom Skewers from the grill and let them cool for a few minutes. Serve them as a delightful appetizer, a side dish, or even as the main course accompanied by a fresh salad. These skewers are perfect for BBQ parties, family gatherings, or any occasion where you want to impress your guests with a tasty and healthy dish.
Health Benefits
Not only do Grilled Mushroom Skewers offer a mouthwatering taste, but they also come with several health benefits. Mushrooms are low in calories and fat, making them a great addition to any balanced diet. They are packed with essential nutrients like vitamins B, D, and selenium.
Mushrooms are known to support immune health, reduce inflammation, and provide a good source of antioxidants. Incorporating mushrooms into your diet can contribute to overall well-being and enhance your body's natural defenses.
Conclusion
Grilled Mushroom Skewers are a fantastic alternative for those seeking a delicious vegetarian option or looking to add more healthy dishes to their diet. At Cell-U-Rite Naturals USA, we believe in offering you the finest ingredients to promote a healthy lifestyle.
Your search for a mouthwatering, nutrient-rich recipe ends here. Dive into the world of flavors with our Grilled Mushroom Skewers and prepare to be amazed. Order your fresh mushrooms today and embark on a culinary adventure like no other!