Bruschetta Chicken
Jan 17, 2021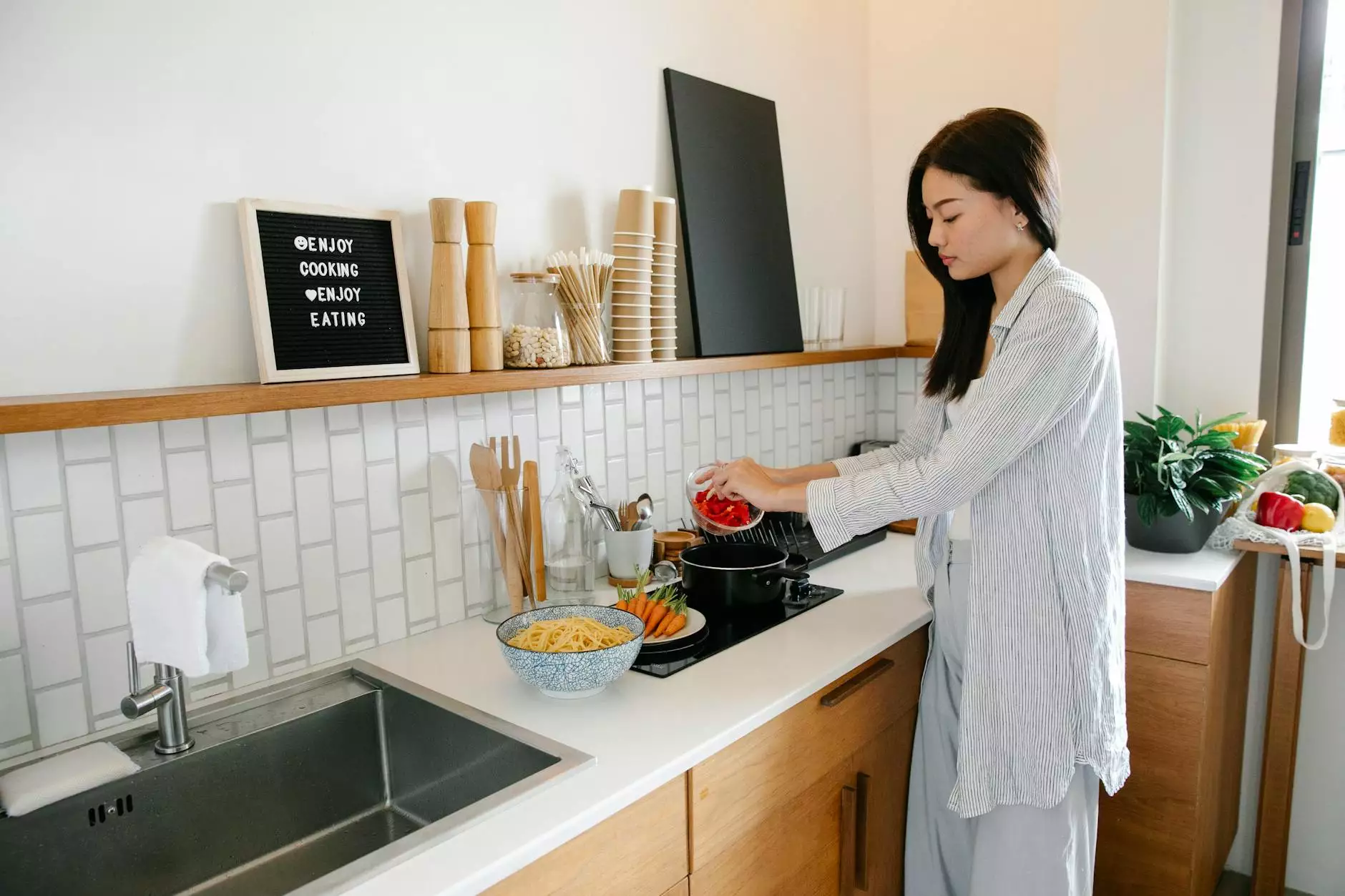 A Flavorful Delight by Cell-U-Rite Naturals USA
Welcome to Cell-U-Rite Naturals USA, your trusted source for high-quality food and supplement products in the eCommerce & Shopping - Food & Supplements category. We are excited to present to you our mouthwatering Bruschetta Chicken recipe, infused with the vibrant flavors of fresh herbs and tomatoes.
Ingredients:
4 boneless, skinless chicken breasts
2 cups diced tomatoes
1/2 cup fresh basil leaves, chopped
4 cloves garlic, minced
1/4 cup balsamic vinegar
1/4 cup extra virgin olive oil
Salt and pepper to taste
Preparation:
Preheat your oven to 400°F (200°C).
In a medium bowl, combine the diced tomatoes, chopped basil, minced garlic, balsamic vinegar, extra virgin olive oil, salt, and pepper. Mix well to create the bruschetta topping.
Slice a pocket into each chicken breast, being careful not to cut all the way through. Fill the pockets generously with the bruschetta topping.
Heat a large oven-safe skillet over medium-high heat. Add olive oil to coat the bottom. Sear the chicken breasts for 3-4 minutes on each side to get a golden brown crust.
Transfer the skillet to the preheated oven and bake for 15-20 minutes, or until the chicken is cooked through and no longer pink in the center.
Remove from the oven and let it rest for a few minutes before serving.
Serving Suggestions:
This delicious Bruschetta Chicken pairs perfectly with a side of roasted vegetables or a fresh green salad. The juicy chicken breasts are infused with the aromatic flavors of the bruschetta topping, creating a truly delightful and satisfying meal.
Why Choose Cell-U-Rite Naturals USA:
At Cell-U-Rite Naturals USA, we prioritize quality above all else. Our commitment to sourcing the finest ingredients ensures that every product we offer meets the highest standards. We believe in providing our customers with healthy and delicious choices, supporting a well-rounded lifestyle.
Our Bruschetta Chicken recipe exemplifies our dedication to creating wholesome and flavorful dishes. By combining the simplicity of fresh ingredients with a rich taste profile, we aim to elevate your dining experience while nourishing your body.
Discover More Delectable Recipes:
Explore our blog for a wide range of tempting recipes created by expert chefs. Whether you're craving a hearty main course, a refreshing beverage, or a guilt-free dessert, Cell-U-Rite Naturals USA has you covered. We are continuously updating our blog to inspire your culinary adventures.
Indulge in the exquisite flavors of Bruschetta Chicken, made with love by Cell-U-Rite Naturals USA. Add this recipe to your repertoire and elevate your dining experiences with our premium quality products. Place an order now and experience the power of exquisite taste combined with exceptional nutritional value.