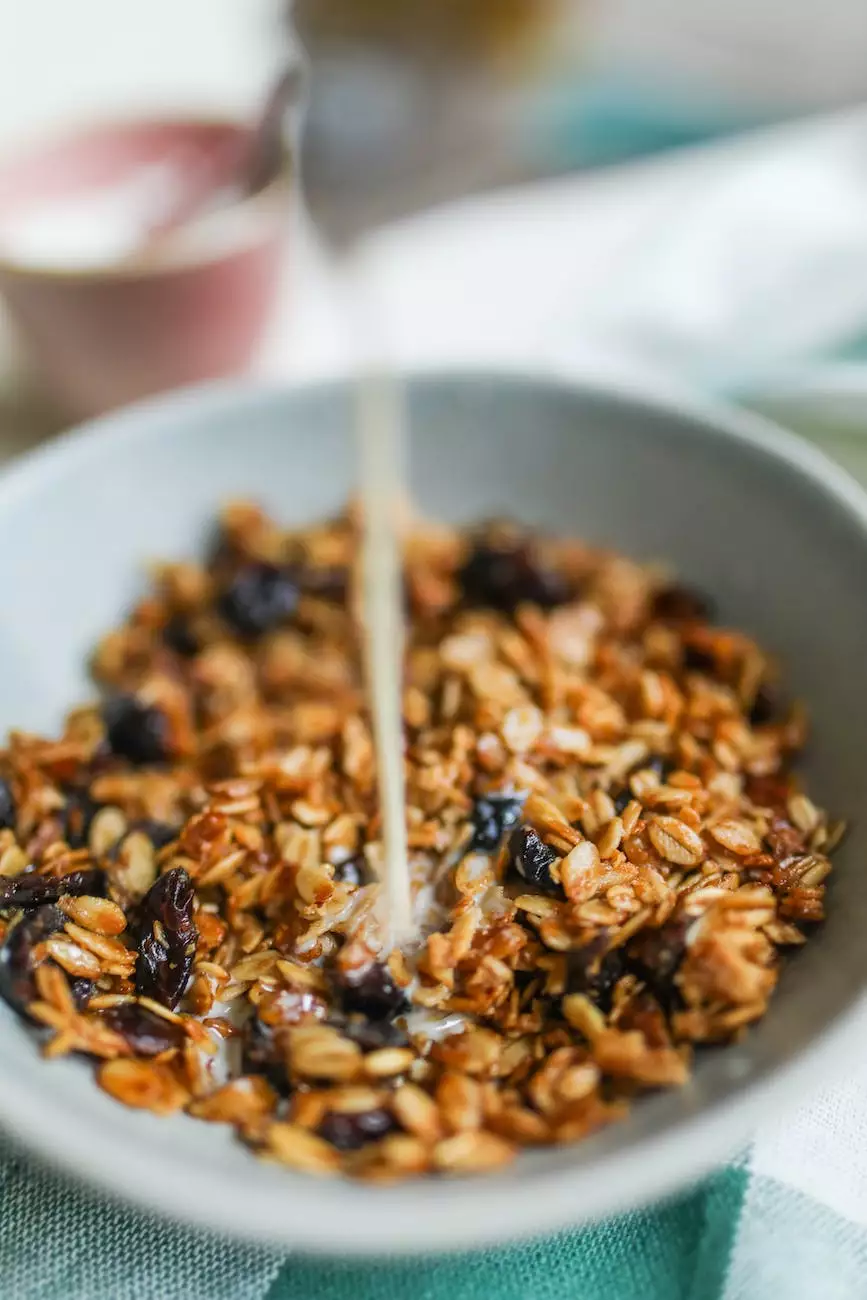 Welcome to Cell-U-Rite Naturals USA, where we bring you the finest selection of food and supplements. In our eCommerce store, you'll find a wide range of products that promote health and well-being. Today, we would like to introduce you to our mouthwatering Banana Breakfast Bars. Indulge in the goodness of fresh bananas and nutritious ingredients packed into every delicious bite.
Why Choose Banana Breakfast Bars?
Bananas are nature's perfect snack, packed with essential vitamins and minerals. Our Banana Breakfast Bars take it a step further, blending the natural goodness of bananas with other wholesome ingredients to create a nutritious and satisfying breakfast option.
Healthy Ingredients
At Cell-U-Rite Naturals USA, we believe in providing our customers with only the best. Our Banana Breakfast Bars are made using high-quality ingredients that are carefully selected for their nutritional benefits. Each bar contains:
Fresh, ripe bananas - a great source of potassium and dietary fiber
Whole wheat flour - rich in nutrients and fiber
Oats - a good source of complex carbohydrates
Honey - a natural sweetener packed with antioxidants
Almonds - provide protein and healthy fats
Ground cinnamon - adds a warm and comforting flavor while offering various health benefits
Dark chocolate chips - for a touch of indulgence and added antioxidants
Nutritional Benefits
Our Banana Breakfast Bars are not only delicious but also packed with nutrients that support a healthy lifestyle. Each bar is a good source of:
Protein
Dietary fiber
Essential vitamins and minerals
Healthy fats
Antioxidants
Complex carbohydrates
By starting your day with our Banana Breakfast Bars, you give your body the fuel it needs to power through the morning, whether you're heading to work, hitting the gym, or tackling your daily tasks.
How to Make Banana Breakfast Bars
Now, let's get into the fun part - making your own Banana Breakfast Bars! Here's a simple recipe you can try at home:
Preheat your oven to 350°F (175°C) and line a baking dish with parchment paper.
In a mixing bowl, mash 4 ripe bananas until smooth.
Add 1 cup of whole wheat flour, 1 cup of oats, 1/4 cup of honey, 1/2 cup of chopped almonds, 1 teaspoon of ground cinnamon, and a handful of dark chocolate chips. Mix well to combine.
Pour the mixture into the prepared baking dish and spread evenly.
Bake for 25-30 minutes or until the edges turn golden brown.
Remove from the oven and let it cool completely before cutting into bars.
There you have it - your homemade Banana Breakfast Bars are ready to be enjoyed! Feel free to experiment with additional ingredients or customization based on your preferences.
Start Your Morning Right with Banana Breakfast Bars
Our Banana Breakfast Bars are a delicious, nutritious, and convenient option for a healthy start to your day. Whether you're looking for a quick breakfast on the go or a wholesome snack, these bars have got you covered. Try our homemade recipe and experience the natural flavors and benefits of fresh bananas and other wholesome ingredients.
Visit our eCommerce store today to explore our wide range of products and order your very own Banana Breakfast Bars. We guarantee satisfaction and strive to provide you with the best quality food and supplements to support your well-being.