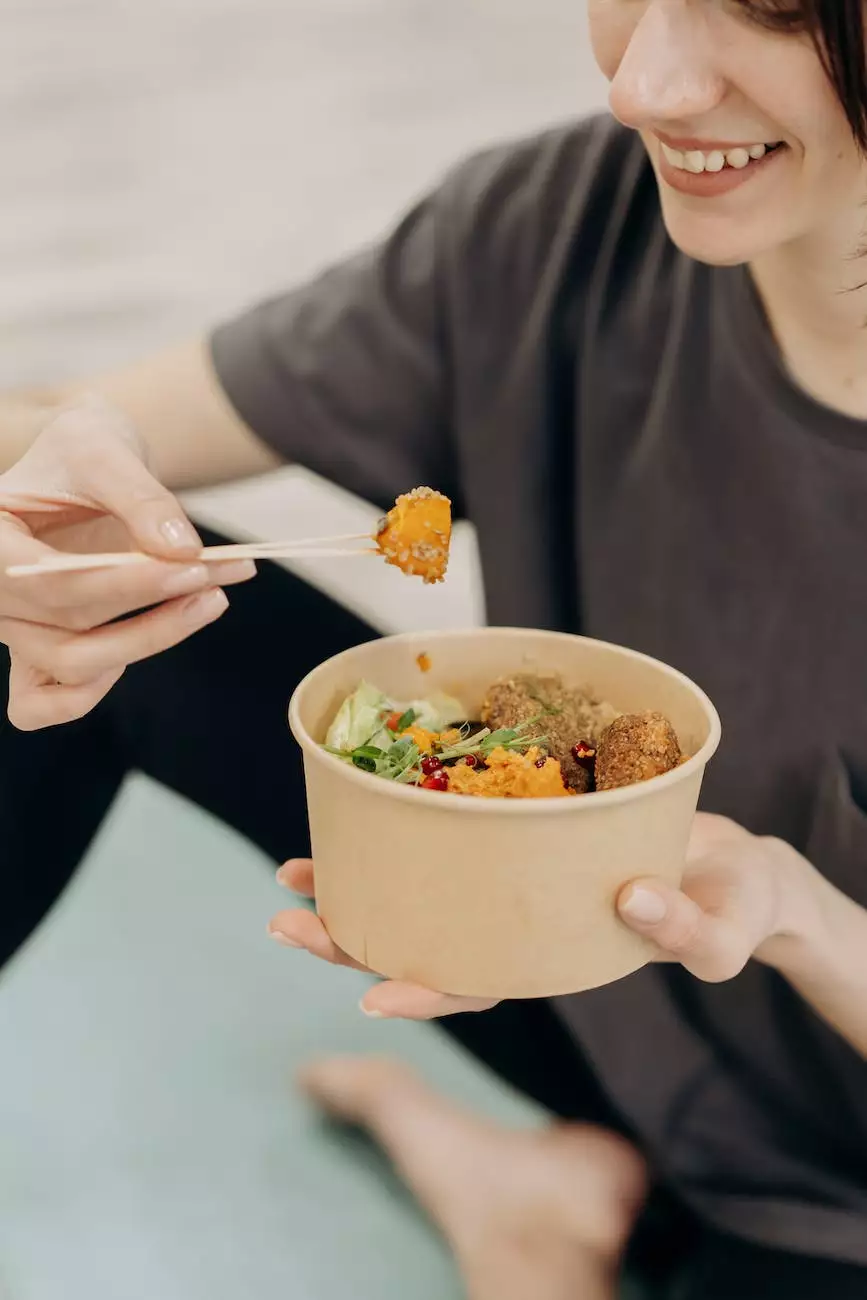 Discover the Perfect Meal Plans for Your Health Journey
Welcome to Cell-U-Rite Naturals USA's collection of carefully curated meal plans that cater to various dietary needs. Our mission is to provide you with the best quality food and supplement options to support your well-being and help you achieve your health goals.
Why Choose Cell-U-Rite Naturals USA?
At Cell-U-Rite Naturals USA, we understand that maintaining a healthy diet can be a challenge in today's fast-paced world. That's why we have created a diverse range of meal plans to make healthy eating easier and more enjoyable for you. Here are a few reasons why our meal plans stand out:
Quality Ingredients: We source our ingredients from trusted suppliers who prioritize organic and natural produce. You can be confident that the food you consume is of the highest quality.
Customizable Options: We offer meal plans tailored to different dietary preferences, including vegetarian, vegan, gluten-free, and paleo. This ensures that you can find a plan that aligns with your specific needs and preferences.
Expert Curated: Our team of nutritionists and dieticians carefully design each meal plan to provide balanced nutrition while considering taste and variety. You can trust that our plans are backed by scientific knowledge and expertise.
Convenience: Our eCommerce platform allows you to easily browse and select from our extensive collection of meal plans. Once you place your order, we deliver the ingredients straight to your doorstep, saving you time and effort.
Explore Our Range of Meal Plans
No matter your dietary requirements or health goals, we have a meal plan that's right for you. Discover our diverse selection of plans below:
1. Balanced Body:
Our Balanced Body meal plan is designed to provide optimal nutrition while promoting overall well-being. With a mix of lean proteins, whole grains, and nutrient-rich vegetables, this plan is perfect for those seeking a well-rounded and delicious diet.
2. Weight Management:
If you're looking to shed a few pounds or maintain a healthy weight, our Weight Management meal plan can help you reach your goals. Packed with nutrient-dense foods and portion-controlled options, this plan supports sustainable weight loss and long-term weight management.
3. Plant-based Delights:
For those following a plant-based diet, our Plant-based Delights meal plan offers a wide variety of flavorful and protein-rich options. From hearty lentil stews to vibrant vegetable stir-fries, this plan proves that plant-based eating can be both satisfying and nutritious.
4. Gluten-Free Indulgence:
If you have gluten sensitivities or prefer a gluten-free lifestyle, our Gluten-Free Indulgence meal plan is the perfect fit. Indulge in a range of delicious dishes that are free from gluten, ensuring a safe and enjoyable dining experience.
Start Your Health Journey With Cell-U-Rite Naturals USA
Embark on a path of healthier eating and wellness with Cell-U-Rite Naturals USA's exceptional meal plans. Browse through our eCommerce store today and find the perfect plan to support your unique dietary needs and preferences. Take the first step towards a healthier lifestyle and let us guide you on this fulfilling journey.
Remember, your health is your most important asset, and investing in a balanced diet will be invaluable in the long run. Start your transformation with Cell-U-Rite Naturals USA's trusted meal plans today!