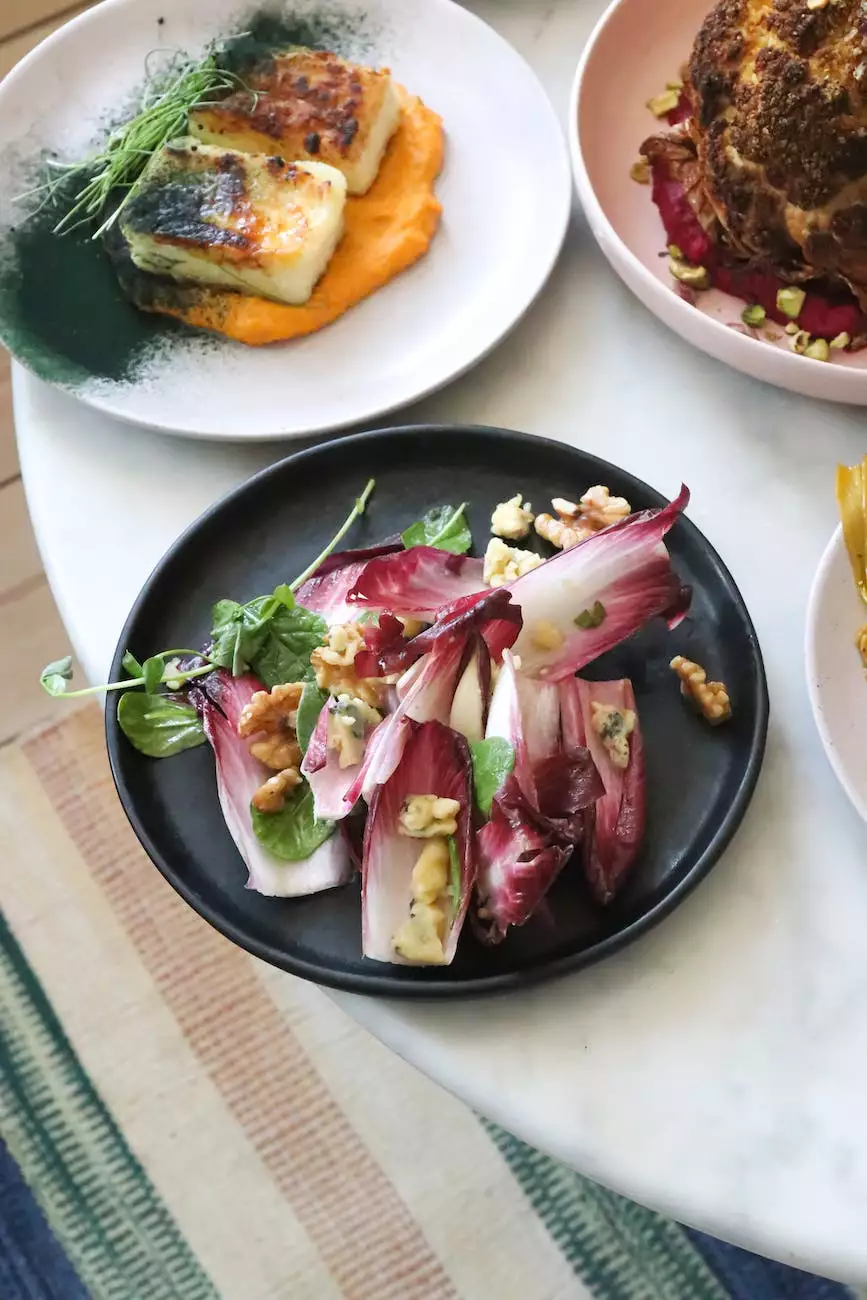 A Healthy and Flavorful Dish by Cell-U-Rite Naturals USA
Welcome to Cell-U-Rite Naturals USA, your go-to source for high-quality food and supplements. Today, we are excited to share with you an amazing recipe that will surely become a favorite in your household - Pineapple Cauliflower Rice. This delicious dish combines the natural sweetness of pineapple with the versatility of cauliflower, resulting in a nutritious and satisfying meal that is perfect for any occasion.
Why Choose Pineapple Cauliflower Rice?
At Cell-U-Rite Naturals USA, we believe in promoting a healthy and balanced lifestyle. Our Pineapple Cauliflower Rice recipe is not only delicious but also packed with nutrients that are beneficial for your overall well-being. Here are some key reasons why you should choose this dish:
1. Nutrient-Rich Ingredients
Pineapple is a tropical fruit loaded with essential vitamins, minerals, and antioxidants. It is rich in vitamin C, manganese, and bromelain, which are known to boost the immune system, aid digestion, and reduce inflammation. Cauliflower, on the other hand, is low in calories and high in fiber, vitamins, and minerals. It is an excellent source of vitamin C, vitamin K, and folate, contributing to a healthy heart and strong bones.
2. Low-Carb and Gluten-Free
If you are following a low-carb or gluten-free diet, Pineapple Cauliflower Rice is the perfect option for you. Cauliflower serves as a nutritious substitute for traditional rice, making this dish suitable for individuals with dietary restrictions. It is a great way to enjoy a satisfying meal without compromising your dietary needs.
3. Quick and Easy to Prepare
This recipe requires minimal preparation and cooking time, making it ideal for busy individuals and families. With just a few simple steps, you can have a delicious and nourishing meal on the table in no time. It is a convenient option for those looking for hassle-free cooking without sacrificing flavor and quality.
How to Make Pineapple Cauliflower Rice
Now, let's dive into the step-by-step process of preparing Pineapple Cauliflower Rice:
Ingredients:
1 medium-sized cauliflower head
1 cup diced pineapple
1 tablespoon olive oil
1 small onion, diced
2 cloves garlic, minced
1 tablespoon soy sauce (or tamari for gluten-free option)
1 teaspoon curry powder
Salt and pepper to taste
Fresh cilantro (optional, for garnish)
Instructions:
Remove the leaves and stem from the cauliflower, and chop it into florets. Using a food processor, pulse the florets until they resemble rice-like grains.
In a large pan, heat the olive oil over medium heat. Add the diced onion and minced garlic, sautéing until they become fragrant and translucent.
Add the cauliflower rice to the pan, stirring well to combine with the onions and garlic. Cook for about 5 minutes, or until the cauliflower is tender.
Next, add the diced pineapple to the pan, followed by the soy sauce and curry powder. Stir well to incorporate all the flavors together. Cook for an additional 2-3 minutes.
Taste and season with salt and pepper according to your preference.
Remove from heat and garnish with fresh cilantro if desired.
Enjoy your Pineapple Cauliflower Rice as a standalone dish or as a side to complement your favorite protein. This versatile recipe allows for customization, so feel free to add other vegetables or spices to elevate the flavors even more.
Conclusion
Cell-U-Rite Naturals USA is proud to present the Pineapple Cauliflower Rice recipe, a delicious and nutritious dish that will satisfy your taste buds and nourish your body. With carefully selected ingredients and easy-to-follow instructions, this recipe is suitable for everyone, whether you are following a specific diet or simply looking for a flavorful meal that promotes a healthy lifestyle. Give it a try and experience the wonderful combination of pineapple and cauliflower in this unique and delightful dish.
For more healthy recipes and high-quality food and supplements, visit Cell-U-Rite Naturals USA today!